Family campsite in Dordogne
Bathed in a friendly atmosphere, the family campsite le Temps de Vivre *** is the perfect place to spend a great family holiday in the Dordogne. The campsite team will give you a warm welcome. The wooded and natural domain invites you to relax, the swimming pools and the animations make the good mood reign inside the domain. For a weekend, a few days or a few weeks, stay in the heart of nature and enjoy every moment of your holiday with spacious and comfortable accommodation, fun facilities and various family activities. Whether you are a couple, a family or a tribe, you will have a successful and unforgettable stay here at the gates of Sarlat.
Many activities are offered to you, both inside and outside the campsite.
Bathing places in Salignac-Eyvigues
On-site:
Outdoor heated pool.
(16 m x 8 m): open from 10am to 8pm to still enjoy it when you return from your walks.
Wading pool: animated by a water-spitting seahorse and a colourful slide, all under the amused eye of Nemo painted by our local painter Daniel Pujola (see workshop section).
Nearby:
River (The Dordogne) at 15 km
Tamniès water plane at 17 km
Le Rocher de la Cave in Carsac Aillac at 22 km from the campsite
Water plane of Lamothe-Fénelon at 23 km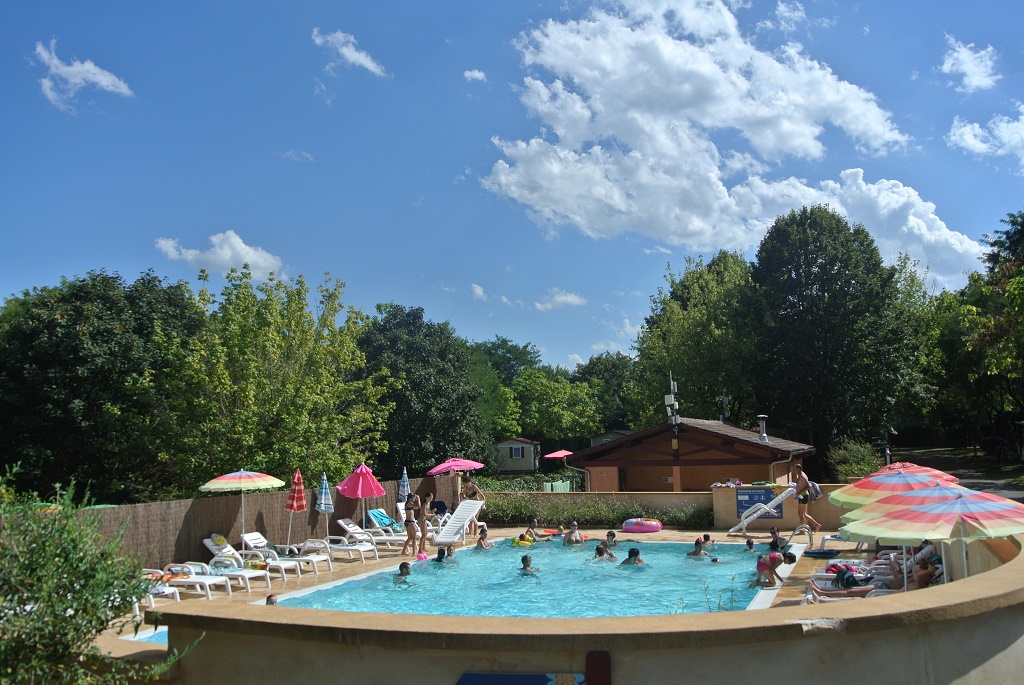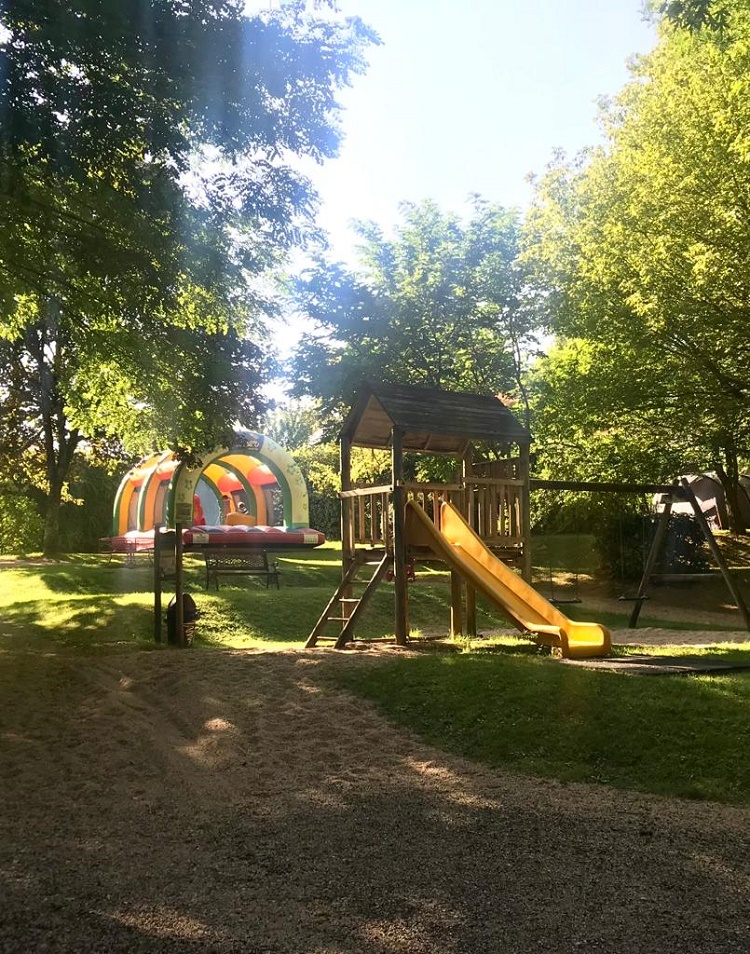 Leisure facilities at the campsite in the Périgord
You will find on the camping Dordogne :
Children's play area (under parents' supervision)
Inflatable game
Ping-Pong
Baby football, pinball, pool table for a fee
Pétanque court
Activity court (volleyball, badminton, etc..)
*Note: loan of ping-pong rackets, badminton rackets and shuttlecocks, petanque balls and balls.
Entertainment at camping Salignac
Actions for the little ones:

2 workshops per week in July-August led by local artists (mosaic and painting): children from 6 to 12 years old (participation of 2€ for the material).

These workshops, renewed each year, allow everyone to leave with their creation as a souvenir.

Activities for adults:

2 additional workshops per week in July and August led by professionals: relaxation with a workshop and well-being with a session on body awareness.

Leisure activities for all:

Culture of the taste buds, eyes and ears: your evening dinner or catered buffet with entertainment (concerts or shows).
Once a week in July and August.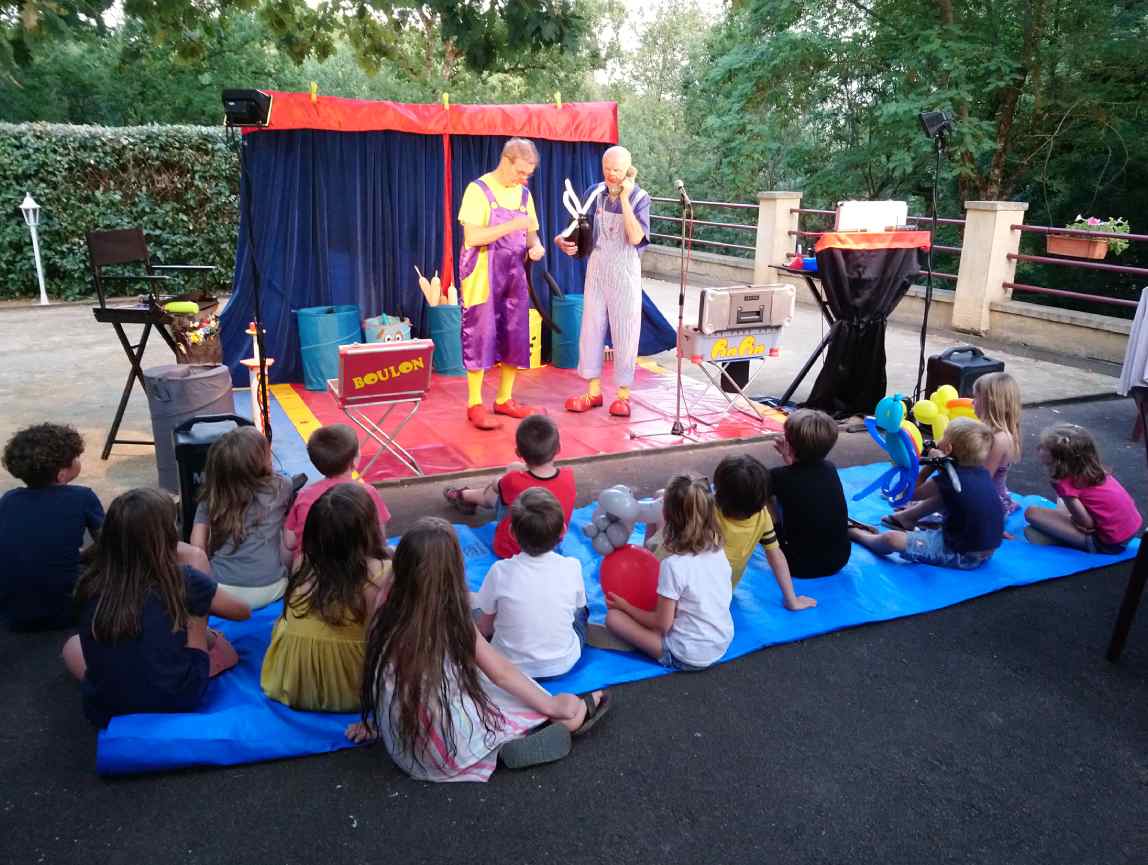 Even more relaxation, even more tonus! In our space dedicated to well-being: 3 great relaxation proposals (by appointment at the reception):
relaxing and energetic massage,
manual face lifting,
Relaxing foot reflexology.
So don't deprive yourself of a special moment provided by Bénédicte, a wellness massage practitioner! If you would like more information on the relaxing moments, go to Bénédicte's website "an air of well-being" and you will come to the campsite only for her, and also for us!
Activities in Salignac-Eyvigues and the Dordogne:
Hiking
Mountain biking
Tennis (at 800 m)
Karting (2 km away)
Equitation (6 km away)
Pond fishing (6km away)
Canoeing and/or kayaking (15 km away)
Beach on the edge of the Dordogne (15 km away)
Bike path (16 km away)
Golf (18 km away)
Climbing (28 km away)
Discover the different activities and services offered